Aspire Adventure Running exists as a community of friends who share a  passion for running and playing in the world's most wild and beautiful places. Our staff are knowledgeable and experienced guides who are constantly searching out new adventures. We are inspired and humbled to be a part of a larger community of runners whose passion and training push the envelope of the possible. We are also individuals who have been profoundly influenced by the power and beauty of the wilderness. As guides and stewards we consider it our responsibility to model and promote enduring human-wilderness relationships.
Abram Dickerson
Abram has been planning and executing wilderness adventures for over two decades. Running, climbing, and skiing are expressions of his desire to live a life defined by passion and challenge. He has over 10 years of guiding experience, a love of good food, and a deep respect for the mountains. As a husband, a father of 3 awesome daughters, an educator, and urban homesteader he lives his life with intention and simplicity.  He loves trails and the friendships that result from the suffering and satisfaction of running on them.
Bacchus Taylor

Bacchus is a third helping of rad sauce, and he is modest too. In the last eight months he has been to a dozen countries on three continents. He walked across a few of them, expanded the known range of recently discovered wildlife, explored underwater cave systems, and ate hundreds of pounds of questionable food without getting sick. Now he is gearing up for a hundred straight days of marathons along the PCT. He has a few degrees and plenty of certifications to make him the kind of guy you'd like to have supporting your run, but realistically it is his homemade canned goods and ability to spot edible mushrooms while running that make him an invaluable member of the Aspire team.
Alex Giebelhaus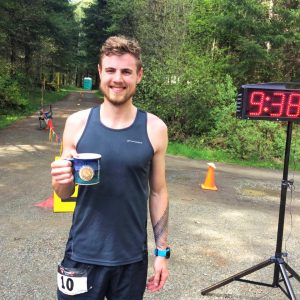 Alex joined the Aspire team a year ago and we just can't get rid of him.  As an avid trail runner he is constantly pushing himself on the trails and looking for the next adventure. He enjoys training for his next big race as much as preparing for his next big meal. As an educator he invites students to engage in the outdoors and live a life based on sustainability and purpose. There's nothing he enjoys more than drinking a local microbrew and swapping stories after a long run in the mountains.